This post brought to you by Sharper Image. All opinions are 100% mine.
Holiday gift giving doesn't have to be a difficult task. Almost anyone can appreciate a gift packed with the latest technology and when you buy it from Sharper Image, it's also affordable.
Give the Gift of a Good Night's Sleep
The Sound Soother from Sharper Image is the perfect gift for someone that works hard and needs to relax day or night. The Sound Soother offers 20 relaxing sounds including: white noise, rain, thunderstorm, wind chimes and more. It also works as a dual alarm clock so you can go to bed with your favorite relaxing sound (auto timer can shut off between 15 – 60 minutes) and wake up in time for work. It's priced at $49.95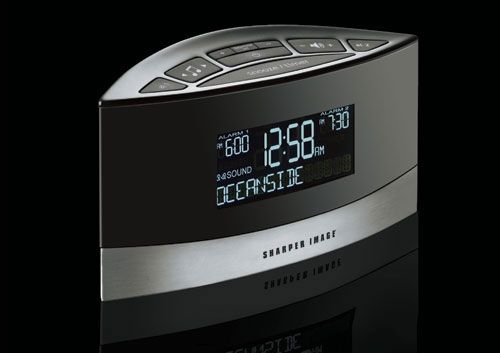 Give the Gift of Ultimate Relaxation
Know someone that spends 8 hours a day in an office chair? Give the gift of the Back Massager that fits any standard chair. You can use the Spot Shiatsu and Perfect-Fit to customize the massage to your back and height. Soothing heat is an option for a deeper, more relaxing massage. Priced at $129.99 it's the perfect gift for a spouse.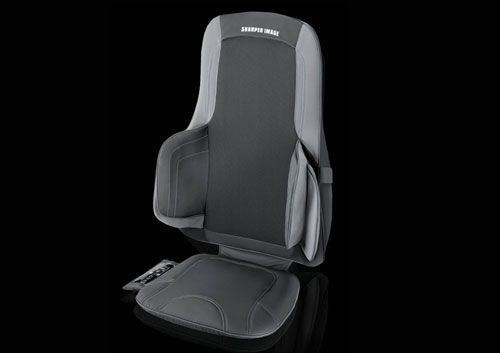 Give the Gift of High Tech Fun
The Bluetooth Speaker from Sharper Image connects wirelessly with smart phones, laptops and most notebooks. It can be used up to 30 feet away using your device of choice, perfect for someone that likes to do outdoor grilling or jam out to music while doing household chores. For someone that works from home, it can also be used for hands free conference calling with any smart phone. The Bluetooth Speaker is priced at $59.99 making it an affordable holiday gift for anyone.
Personally, I'd love and appreciate any one of these gifts but being a work-at-home mom that spends a lot of time chasing kids, cleaning and just as much time behind my desk, that back massaging for my chair would be a dream.
What are you hoping to find under the tree this year?